The success of the restaurant marketing depends on the online presence of the restaurant among the customers. With the constantly changing digital world, restaurant marketing demands new strategies to attract new customers and retain existing customers.
Let us check out the 13 restaurant marketing ideas that assure the restaurant business development.
Social Media Promotion
Social media have become the dominant voice in marketing any brand. Creating engaging content will raise your brand value in the competitive world.
Statistics report that on an average of 3.7 trillion hours spent on social media by the users which exceed 420 million years of human existence.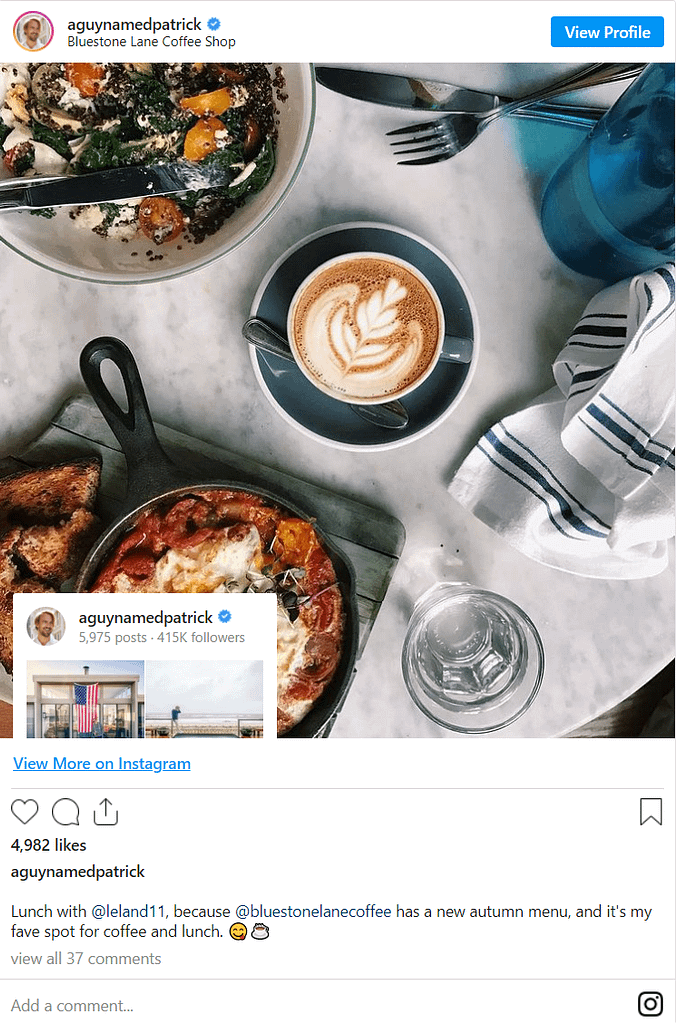 Today every business creates a marketing copy to project in social media but do they reach the customers at the right time?
Here are a few notable points that you should need to pay attention to in your social media marketing strategy.
Call to Action(CTA) – You should place a link or a button that redirects the audience to your online restaurant system.
Video Marketing – People love to watch videos rather than static content. Reports state that nearly 8 billion videos are viewed by the audience every day on Facebook.
Social Media Templates – Enticing templates allow you to create a visual treat for the viewers and increase your brand visibility.
Tips to create an eye-catching video that makes your restaurant marketing ideas worth it.
Utilize Impressive Images – Preparing delicious dishes at your restaurant not only should taste good but also be presented with attractive pictures. These pictures influence the user to initiate the purchase. Eye-catchy images along with exciting offers will likely increase your conversion rate.
Live Video Streaming – Presenting a live video lets the people know the restaurant processing.

Fix a social media strategy
If you aim to run your restaurant business successfully, then you should create a social media account for your restaurant. It makes your brand visible among the customers.
Instagram – Used for pushing instant images and videos.
Facebook – Serves as the gateway for the majority of the business.
Twitter – Tweets connect your customers directly every day.
Create Your Restaurant Website
Designing a structured website serves as the center point of attraction for your restaurant marketing ideas. Engaging with third-party aggregators will offer only limited space for your restaurant, which is a primary drawback.
Creating a website for your restaurant will earn unlimited opportunities to reach your customers with the customized messages.
It is better to consider a few of the below-listed suggestions before you built your website.
Make it presentable
Prepare meaningful content
Place CTA buttons
Verify the loading time of the website
Monitor the website responsiveness across multiple devices
Include blog pages.
Incorporate Online Food Ordering System
You can set up a new revenue strategy based on the best restaurant marketing ideas, not only by creating a website. You can also by developing an online food ordering software.
As people depend upon mobile phones ordering through apps has increased the sales to an extensive amount.
Benefits of food ordering app:
Acquire more orders offering your customers high convenience.
Zero commissions to third-party aggregators.
Increase your online visibility through unique branding techniques.
Retains existing customers and helps to reach new customers.
Few points to have a keen look in choosing a food ordering app.
Free trial usage, user-friendly login options
Available in multiple devices
Quick response time
Get instant notification based on geographic location.
Loyalty Programs
The majority of the restaurant business growth seems to link up with the existing customers. Frame restaurant online marketing ideas that encourage the customers to come back to your restaurant.
Loyalty programs focus on the customers by offering rewards which makes their mind plan to visit your restaurant. In recent days the modern omnichannel strategy is used to attract more customers.
So let us look into the unique ways that push your loyalty program to the next level? Here are the top two ideas that you shall give a try:
Customers refer your restaurant to their friends only if they receive benefits. Turn down your customers to affiliates. Referral incentives motivate the customers to share their experience with your restaurant with everyone.
Promote Your Restaurant With Coupons
Every customer loves a discount! People always search for coupons and promo codes for getting reductions on their food orders. It enables you to acquire new customers by promoting your restaurant with coupon codes distributed as text messages.
Email Marketing
Customer relationship management functions effectively over the base of two pillars SMS and email campaigns. Upon access to customer information, a marketing automation tool uses SMS and email to reach your audience utmost.
Check out the few ideas that make your restaurant grow.
Campaign Time – Schedule your order now with your restaurant message an hour or two hours before meals. As triggering the taste buds of the hungry customer will make them place the order.
Customization – Classify your customers into a few categories (high order customer value, recurrent ordering customer) to send the relevant message to them.
A few points to remember in campaign messaging to increase the conversion rate:
Topical Offers – Post special offers and messages based on upcoming occasions, events, and festivals.
Snatch The Attention Earlier – Compose the title and first paragraph in an impressive way that takes the campaign in the right direction.
List Your Restaurant Online
Making your restaurant online starts from the listing of your business on Google and other popular sites. The traffic generated by these sites reaches millions per day. Listing your restaurant is the first step to discover your restaurant online.
Numerous platforms allow the customer to enter their reviews, ratings, testimonials, and pictures. And yes, these elements create a positive attitude to match your restaurant demands. Just check out the few high authority websites where your restaurant should get listed on:
LinkedIn
Google My Business
Bing
Yelp
Yellow pages
Facebook
Apple Maps
Yahoo!Local
Paid Online Advertisement For The Restaurant
Paid digital marketing strategy lets you market your restaurant online. Digital advertisements present the list of offers engagingly provided to the target audience.
It creates a different perspective of your brand and pulls up the traffic for your branded online food ordering platform. Paid advertisements utilized to magnify discounts and offers given by your restaurant.
Have you ever thought of creating a brand new food ordering website for your restaurant? If yes, then paid ads builts an increased traffic base for your website. You can easily measure the performance of the advertisements through the restaurant marketing channel.
Google Adwords gives you the holistic details of your restaurant marketing.
Develop an exceptional advertisement for your restaurant based on the best restaurant marketing ideas.
Increase the visual part with minimal text.
Always keep an eye on insisting value through the advertisement.
Integrate more creativity in developing the ads.
A/B testing checks two variants of the webpage and finds out the high-performance page.
Start Your Restaurant Blog
Transform your restaurant brand more noticeable by starting a blog. Blogs make your restaurant connect with the community and spread your restaurant features.
Writing a blog allows you to test your restaurant's personality among the customers. Make your customers feel interesting by sharing funny stories, milestones, struggles, and recipes.
SEO experts prefer to maintain a blog on the website to retain the customers with updated information.
What makes a blog to be an influencing factor in choosing the best restaurant marketing ideas? Well, here are the reasons:
A blog increases online visibility by reinforcing the authority of the given topic.
It differentiates the unique features of the restaurant and why they should place an order.
Share your blogs on social media and other platforms and maintain a fresh brand image on your customer's mind.
A blog gives you a platform to interact with people. It also helps in finding out the likes and dislikes of the customer about your restaurant.
Additionally, it enables you to inform what's new in your restaurant.
Prepare a captivating blog by keeping the following points in mind:
Start the blog with catchy headings which raise the CTAs of your restaurant promotions.
Incorporate images to transform the blog post appealing.
Perform proofreading and spell checks before posting the blog.
Place a call to action at the appropriate position of the page. For example: Want to try our new recipe – Avail 30% discount – Use code and place your order now!
Outreach Food Bloggers
Does your restaurant fail to hit the customer's mind at the right time, even after providing delicious food? Then there comes the amplification where influencers and outreach bloggers occupy the space. The first step is to invite the food bloggers to your restaurant.
You can even offer a free meal to share their views on social media platforms.
You can't ask for a positive review of your restaurant right at the initial stage as it would portray dishonesty. But some bloggers refuse to accept the offer. You can request them to improve your possibilities and get positive feedback.
There are many food bloggers with enormous fan followings that can create hype for your restaurant.
Influencers rate and review your restaurant and share their views on social media platforms. They move closely with the customers by dragging them to your restaurant posts, making your promotion efforts meaningful.
Engage Local Customers
Engaging a customer is a challenge, but you should add more effort to win customer's hearts. People always stay connected with their families, friends, and communities.
So posting your restaurant stories will make more customers visit your restaurant with improved customer relationships.
Check out the few suggestions that help you connect with the people.
Offer giveaways to impress the customers with the more chilling stories.
Encourage group participation activities scheduled for every week.
On a special occasion day, start campaigns to make the day even more meaningful. Post the images on online platforms.
Declare the winners through social media platforms and mailing systems.
Support referral programs.
Make Use Of Digital Menus
Transforming your restaurant online makes your customers track before they plan for a visit. And that's how the customers stay in tune with everything. Restaurant online accounts should update the information every day.
You can modify your online menu based on special events or dates. Customers encounter a mismatch between menu items available in the restaurant and the online menu. It creates a negative impact. Your restaurant menu should be well designed, up to date, and reach the customers with auto push notifications.
Manually uploading the menu whenever you make a change in your restaurant preparation induces stress in utilizing the food ordering system. And there comes the automated setup that supports you pushing the new menu live, and the app reflects the new menu added by you.
Now your customers are happy to check out the menus making your ideas for marketing your restaurant striking the right ball.

Effective Social Listening
Nowadays, customers spend a lot of their time on social media platforms, and that's the platform to engage with the customers. If you still clutch in throwing pamphlets and delivery menus under the customer doorways, then it won't pay you the most.
Acquiring the best place in the food industry for your restaurant is easily attainable by social media presence. Social media marketing channels help you touch the crucial points of your restaurant to the customers.
Enormous data surrounds social media. All these data put an urge in taking care of social media marketing analytics and social listening. Social listening serves as a public sentiment gauge about your restaurant. It helps you find out the restaurant processing areas that need to achieve increased sales.
Suppose any negative social post occurrence about your restaurant is addressed quickly through social listening tools. If you are tired of using the manual approach, you can use the following tools to get effective results.
Hootsuite Syndicator Pro
Streamview for Instagram
Brandwatch
Reddit Keyword Monitor Pro
ReviewInc
Feedback
Having a keen eye on the best restaurant marketing ideas starts with the conversation of customers. Get feedback from the people who visit the restaurant, which states your performance.
Feedback lets you connect with the customers and their different perspectives of your restaurant. Today people prefer digital feedback forms with push notifications on the app.
Wrapping up
The best creative restaurant marketing idea is to remain flexible, but at some times tactics might fail. So never stick with one idea. If you find a technique is not working, then it is better to change it. These restaurant marketing ideas will help you to promote your businesses successfully.