The majority of the customers love to enjoy theme nights, special offers, or unique experiences. When you want to target the millennials who look for valuable experiences over the amount spent on the restaurant. The spending patterns of the latest generation differ, so restaurants must design perfect restaurant event ideas to boost sales.
Do restaurants search for profitable restaurant event ideas? Have events or parties on weekends in your restaurant for bored customers and less excited. Generate more interest by organizing new events. With online ordering software, you can turn out your events flashing among customers. Check out the few interesting ways to entice customers to make the evening special.
Themed Restaurant Events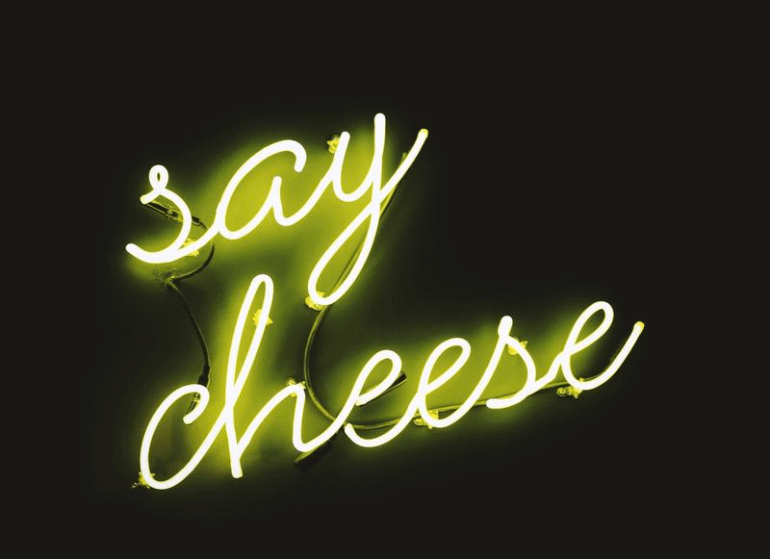 Promote the restaurant with big events such as concerts, festivals, and sports events. Drive-up your restaurant business by creating awareness among a large customer base that makes the event bigger. Restaurants can even offer coattail evenings to ride off your event marketing to the next level. Draw out traditional dishes from the history of the sport.
The fantasies are always the trend that triggers the customer interest on a daily basis. For instance, arranging under the sea-themed or twinkling star nights' decorations will definitely grab the attention of the customer. Today customers love to plan the dinner in an Instagrammable restaurant with an enticing background set up.
If you wish to address your customers brilliantly, then decade nights help in targeting different customer generations. Conduct live evening music and serve delicious food to customers. In the 1950s, pineapple cake was the trend, but spaghetti turned out the customer's interest in the 1970s. Today customers have turned towards pizzas and burgers with exciting events.
Stand apart from the competitors by celebrating food-themed days. Restaurants can make the occasion special by giving offers on International Sushi Day, International Coffee Day, and World Chocolate Day. Customers like to taste different varieties of cheese sandwiches and cheese rolls on the cheese tasting day. Moreover, your competitors will not celebrate every event for the whole year.\
Restaurant Events On Calendar
Pi day is celebrated on March 14th. The number Pi is given with the value 3.14. But you may wonder how come pie in the restaurant? Giveaway pies with special discounts on Pi day. On the other way, you can excite your customers by offering all dishes at the rate of 3.14 dollars or 31.40 dollars.
Weekends and Friday evenings always stay as a special day for hungry shoppers and hardworking individuals. Join up with the local shops and retailers to provide discounts based on the purchased item value of the customer. This technique helps you appeal to the customers even who plan to avoid Black Friday completely. Perks of Friday participation and store coupons will add up more spice and fun to the Friday nights.
The majority of the restaurants take honor in celebrating mother's day and father's day. Few countries bring happiness to kids through children's day celebrations. Plans for kid's competitions, arts, dancing, and cartoons would bring more customers to the restaurant.
Ugly Jumper Christmas Events
Ugly Christmas jumper stays as the breaking event in any restaurant that is jam-packed with family and friend's events before the first few weeks of Christmas. Customers hold down the tight string over their budget and appetites. In order to entice customers, conduct ugly Christmas jumper parties. The customer dressed ugly must share their pictures with social media platforms to get a free meal or a discounted meal.
April Fool's Special Day.
April fool's day is a prankster's day. Train your staff to play with the customer by pranking. Giveaway discounts and offers by encouraging the customers to prank others.
If you are not good at dealing with practical pranks. It is better to conduct the best joke competition to gain the reward points. Invite a popular comedian to make April fool's day fun and enjoyable for the customers. Social media extends a hand to the restaurant brand promotion.
Design a Star Wars-themed food and drinks whereby your customers are stunned with the exclusive themes. Reconstruct the Star Wars background sets such that the customers take selfies shareable on social media platforms.
Have you ever watched the Groundhog day film? That's right, a reporter undergoes the same thing, again and again, every day. Similarly, you can serve the customers the same order throughout the night. Otherwise, ask your employee staff to greet the customers many times. Ensure that the customers are in fun mode.
Conduct Restaurant Events To Celebrate Love
Couple date nights generally occupy the diary spaces of couples to spark up the love relationship. This type of date night is preferred by new parents of long-lasting couples in a relationship. Arrange date nights on a regular basis such as every Thursday. You can see many loyal customers enjoying their romantic dinner in your restaurant.
Traffic Light Night Party
Traffic light party invites customers to wear dresses red, green, or yellow. Customers wearing wristbands and ribbons of these three colors make your party highlighted more than the competitors. Serve the customers with the traffic light-colored food to make their day special. Partner up with local radio stations to promote the event among the wide customer base.
Lock and key is a traditional date fun event. Customers will be wearing either a lock or key in their neck chain. The game starts by matching the lock with the right key. You may be unaware that love may blossom tonight with a fun icebreaker.
Valentine's day remains special for any lovable couple. People look for restaurants that celebrate valentine's day in a different way. You can also conduct events for single awareness day to speed up the dating event. Open mic night would break the love iceberg of turning your restaurant lover's landmark. Events like blind food tasting or knowing each other will be preferred by every couple.
Restaurant Events For The Charity Cause
Rather than conducting restaurant auctions, address a specific cause by themed charity nights. To save wild-life animals, dress-up restaurant employees with wild animals style. Decorate cakes with zebra cross lines or peacock feathers to get orders from customers. Raise funds for breast cancer patients by giving free pink drinks on food orders or get discounts on pink vegetable menu orders.
Giving back to the community helps restaurants to differentiate themselves from competitors. It increases the restaurant value among the customers who have not yet experienced your restaurant's food and service. Restaurants must take some time in planning and request donations from customers or else join up the hands with local organizations.
Want to build a powerful restaurant team supporting your business? Just take part in the charity sports events. These events give a chance to announce employee progress. You can even conduct sports events using rowing machines and exercise bikes within the restaurant. Energize your customers by organizing live music entertainment events. Get the ideas from local gyms to provide healthy menu options.
Localize Events
Get connected with a local team and sponsor them to reach the local community customers. Display your restaurant logo in the shirts of sports players and banners in the local stadium. Arrange dinner for the team players after the games or offer special discounts for the audience who enjoyed the sport. If you are a sports lover, giveaway free meals for winning the big tournament.
When you want to draw wide customer attention through local goods. Conduct local food events to make your restaurant celebrated for food. Every region has a specialty dish to conduct events to promote the special menus.
Have Fun Showcasing Local Milestone
If you have reached a local milestone, provide exclusive offers or specials for the team. This can be anything like good weather or a football team winning a match.
Join up with local industry bodies and business networks to organize the business events in your restaurant. Mainly these events happen after work or on weekends. Business events will bring more customers to your restaurant even during the slow sales nights. Restaurants must work with the motto to offer delightful food to influence the customer's return to your restaurant.
Restaurant Events To Inspire The Foodie
Every customer plans to visit the restaurant, but they cannot afford on every visit. Reveal your secret recipe by conducting cooking classes during the daytime, and slow busy times. You can even prefer quiet nights to teach your customers. You can build your team building by conducting cooking classes.
Today restaurants experiment with portion size to rank them in headlines. Customers love to know about the giant forms as something different from the normal forms. Instead, you can conduct a food challenge to popularize a dish. Organize competition for customers to complete the dish within a fixed time limit. Get help from influencers and celebrities to boost your online presence. There are few professionals who travel across the globe to participate in food challenges. The world record challenge is a wise option to make your footprint in the competitive industry.
Request various brands to face-off in your restaurant. It can be difficult to decide which spirits, beers, or wines will win the ultimate brand crown. Organize a series with heating, semifinals, and the final if you are able to find enough brands. Bringing customers to watch their favorite brands compete is a great way to bring them into your store.
Revamp your cocktails menu to give a new life to Guest bartenders. Get them to create one-off drinks for the night as a way to attract customers. They could also teach customers how to make some of the drinks.
Invite a popular chef to prepare a distinct recipe in your restaurant kitchen. Launch voting polls, accept criticism from experts and judges to improvise the food quality.
Offer local foodies the opportunity to taste local wines or beers. Pair drinks with your food during the tasting night by collaborating with a wine merchant or brewery. If people wish to try many varieties, you can discount bottles for them.
Bringing a local celebrity or influencer to these tasting events is a good way to market them. The mere fact that they are present at the event will guarantee to draw customers, and if they promote the event through their social media, that will make the event even more successful.
Every customer orders the food in their comfort zones, and they are afraid to try new menus. Online ordering software lets you promote new dishes. It triggers out the customer's interest to try out a special menu. Everybody likes to try various food varieties in burgers and desserts.
Laid down your restaurant as a direction pointer for delicious food. Promote the chef's secret recipes that might be a vegetable burger or chicken wings. Maintain your restaurant as an icon for food-loving customers.
Young and enthusiastic bakers search for restaurants that host baking events. Promote the events in Television and radio advertisements to raise the awareness of the restaurant. You can also invite customers to sell their cakes to raise funds for a charity cause.
Do you want to make your restaurant popular? Quirky foods items are the right choice for it. Youngsters prefer to order Freak shakes with the ever-popular cronuts. Design rainbow-themed menu items, cakes, and sweets that turn out your restaurant colorful. Quirky eats guarantee a way to bring more customers to the restaurant.
Bring in new beers to your menu and offer special deals on the new drinks while having the craft beer creators come in to talk about their creations. Create a live music event as part of this restaurant event idea in order to get more customers. Promote your takeover of local beer brands to make your branded nights distinguish the restaurant from competitors. Prepare a special beer with the support of beer creators.
Targeted Events
Ladies or men-only nights will grab the attention of a wide audience of all genders. Business people always wish to expand their business network. So restaurants must organize business nights. Business people always wish to expand their business network so you organize business nights. Invite sports players to turn down the attention of the sports lovers.
Organize night events for couples who have turned into new parents. When the baby cries in the mid of the event, they may feel awkward. In another way, you can give special meals for elder adults over 60s.
Limited Deals
The majority of restaurants have tried and checked the happy hour sales. It will assist you to recover the slow business hours. Try the offer rotations over pizzas on Mondays, milkshakes on Tuesdays, and vodkas on Wednesdays, and so on.
Discounted drinks and buy two get one free will turn your happy hour into a busy business hour. Happy hours encourage the customer w to place the order with a valid reason in your restaurant.
During the slow business sales, offer dishes at a special price for a short time. Devising seasonal menus with the combo package of hot coffees in winter and vegetable salads in summer will turn on your business. Maintaining a refreshing menu will stimulate the customer's interest to look forward to new menus.
On-Off Parties
Live music creates a pleasant atmosphere for food lovers. Hire a local musician so that your restaurant has a regular house band ringing the ears of the new customers. A customer always steps into the restaurant to listen to peaceful music with delicious food.
Get connected with local dance schools to integrate fun in your restaurant. Motivate guests to perform moonwalks to the leader board. To build a buzz move along with the Facebook happenings. Be mindful that dancing requires a lot of hard work. Prepare more food to keep the dancers tireless so that the customers are satisfied with the service. These types of events are generally promoted well with word-of-mouth advertising.
Entertain your loyal customers by offering VIP access to exclusive menu items and discounts. Your loyal customers will tell their friends about you, which will further build your loyalty. You will soon discover that your loyal customers will show up to VIP nights during slow evenings.
Karaoke nights and competitions are events that involve more customers with your restaurant. Create a fun atmosphere in your restaurant and attract eager singers to your tables. Promote Karaoke events on social media platforms to entice more customers.
Are you well connected with local celebrities? Invite celebrities to your restaurant to stand out from the crowd. If the celebrity is of high profile, organize a grand VIP meet and greet. You can prepare a unique dish and name the dish in celebrity names like Soufflé Diana, Bellini cocktail, and a lot more.
Restore your decoration with the works of local artists in the restaurant walls every few months. On slow sales days, introduce new artists every night. If it's a launch night, offer to slash discounts on menu items so that loyal customers attend the event.
Few classic games like beer pong, corn hole, and flip cup are loved by customers. It revives the fresh memories of college days to increase customer loyalty. When a customer introduces your restaurant to a friend, give off discounts on the menu items.
Magic serves as a spotlight for the restaurant. Invite a local magician to perform magic in front of the customers. Add some mystery events by hiding the gift cards on the table. Give ideas to the customer to find out the gift card. Magic evokes the customer, and he loves to come to the restaurant to see exciting things.
Sherlock Holmes is an unforgettable person for any adventure lover. Decorate your restaurant with a mystery murder theme. Hiring acting groups and celebrities to illustrate the mystery murder event will enable your restaurant to serve better.
Give Importance to Arts and Crafts
Showcase your creative skills by conducting an art workshop in your restaurant. Allow customers to present their arts and crafts work on the premises for a specific time. During summer vacation, organizing workshops will make your restaurant popular among children and parents. To add value to the craft and arts events, engage in live music. Hire a band for live music events to entertain customers that improve creativity.
Level Up Your Business Now
Introduce events to the customers in a unique way that encourages customers to return to the restaurant. Conducting star-classed events creates a ripple event to promote brand awareness and customer loyalty. Have an eye that the marketing channels promote your restaurant in a way that attracts more customers.
Even the follow-up events must need to focus on effective restaurant marketing. If you want to fill your restaurant seats on all nights, the right scheduling of the events of your restaurant calendar is required. This article will give you the best restaurant event ideas that really give an exclusive meaning to restaurant sales.